Achieve your business goals through communications strategies that tap into unique consumer insights.

seasoned marketing communications counsel
For more than 25 years, The Ginger Network founder, Stephen McCauley, has been changing the way America eats. He is an authority at helping clients—particularly in the food and nutrition arena—achieve their business goals through communications strategies that tap into unique consumer insights.
His role as a leader in two of the world's largest and most distinguished public relations firms has put him in the catbird seat to hone the marketing and communications mastery that changes consumer awareness, attitudes and ultimately, behavior.
The Ginger Network, comprising a cadre of seasoned professionals with complementary skill sets, delivers integrated strategic solutions and big-agency thinking to marketing challenges and clients who may not want to spend big-agency budgets.
conference planning
Nutrition and scientific conference planning is not just a specialty of The Ginger Network, but a passion. If your business requires the organization of a speaking panel at an existing professional conference or the creation of your own exclusive conference—for tens of delegates or hundreds—we can help.
Our team literally has planned conferences of every size around the globe. Moreover, we can manage every aspect of the planning. This includes event conception, content and session planning, securing speakers, planning cultural activities, dinners and galas and managing all logistics. We also specialize in organizing incentive travel.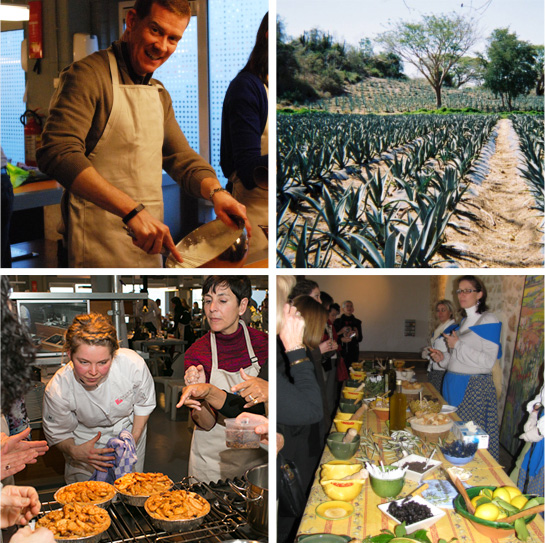 crisis management counsel and training
Absolutely every business is vulnerable to a communications crisis. And while every crisis imparts potential danger, it also provides tremendous opportunities. The Ginger Network will help you identify and maximize those opportunities while minimizing the danger.
We offer the following crisis communications services:
Plan development and/or updating
Message development
Scenario planning and preparedness drills
In the food crisis arena, The Ginger Network staff has counseled clients on a vast array of issues including those related to food safety; e.g. food borne illnesses and contamination, pesticides and additives; nutrition; product recalls; workplace safety; animal rights; union organization; environmental concerns; farmer legislation and government regulations.
presentation and media training
Great communications platforms and messaging are only as strong as their delivery mechanisms—which frequently are organization representatives elected to convey them in formal presentations or via media interviews. Therefore, effective presentation skills and media-dialogue-navigation skills are critical to communications success.
We can help you. After decades of helping clients communicate complicated messages to the media and while navigating and negotiating daily information exchanges with reporters, The Ginger Network founder, Stephen McCauley evolved to become one of his former agency's key media trainers. He regularly orchestrated media training sessions for clients hailing from many different industries. He also was one of the agency's main presentation trainers.
PRESENTATION TRAINING
"According to most studies, people's number one fear is public speaking. Number two is death. This means to the average person, if you go to a funeral, you're better off in the casket than doing the eulogy." —Comedian, Jerry Seinfeld
In our professional opinion, good presenters are not born. They are made. We will work with you to build the four essential C's of presenting.
Confidence
Credibility
Charisma
Connection
We will help you to become an amazing presenter who exudes confidence, instills credibility, possesses charisma and makes a strong connection with any audience.
MEDIA TRAINING
There are enormous and unnatural differences between media interview dynamics versus conversation dynamics. Our training sessions focus on recognizing and navigating these dynamics. We also focus on:
Developing a pre-interview strategy
Internalizing key messages to ensure their strategic delivery
Bridging to key messages
Understanding the reporter/audience and applying key messages accordingly
Appreciating how to leverage anecdotes, statistics and industry projections
Identifying different approaches for managing sticky questions and minimizing "surprise" situations
Using messages to help guide questions and discussions
Knowing body language and wardrobe secrets
We also conduct mock interviews—with or without a camera present.