Big-agency counsel with the nimbleness and efficiencies of an independent consultancy.

more experience
The foundation of The Ginger Network is grounded in nearly three decades of successful marketing communications dedicated exclusively to food, nutrition and wellness clients.
Founder, Stephen McCauley, served as a food and nutrition leader in two of the world's largest and most influential public relations firms—Porter Novelli and Edelman.
He and his team have worked for the most recognized food brands, for commodity groups and associations, and for government agencies that literally have helped to change the way Americans eat.
He provides sage and seasoned counsel in consumer marketing, influencer engagement, corporate publicity, and issues management.
Download a PDF of Stephen's biography.
Experience prior to The Ginger Network: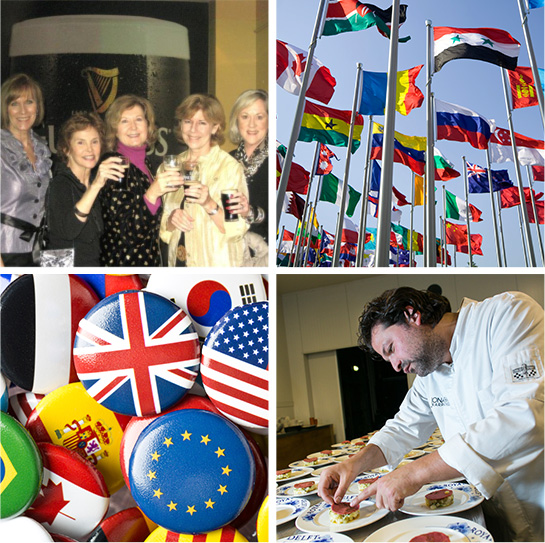 more network
Founder, Stephen McCauley, is recognized as a thought leader and convener of the most powerful influencers (who he calls "food-fluencers") in the food, beverage, health and nutrition industries—whom he taps to help The Ginger Network clients achieve their goals.
Stephen has created countless thought-leadership conferences related to nutrition, science, culinary and cultural discovery. He has hosted these symposia in approximately 20 countries around the world.
He is perhaps most recognized for leading an annual meeting designed specifically for the topmost food and nutrition communicators, providing a forum to examine current trends, policies, and research that impact food and nutrition issues. In this capacity, he has worked hand-in-glove with the most influential leaders in nutrition, retail, food technology and culinary.
Outcomes from these various conferences have been powerful and plentiful. This includes forging new relationships among thought-leaders, engaging new dialogue, reframing debates on food ingredients and government policies, generating sustained media visibility, facilitating placements in numerous books, blogs, and position papers related to food & nutrition, and more...
Stephen's vast network of diverse food-fluencers is a tremendous resource for The Ginger Network clients.
more spice
The brand promise of The Ginger Network is to provide clients with "more ginger"—more spirit, spice, taste, health, creativity, strategic flair and pizzazz that only savvy foodies can offer.
"Spice" is the essence of what makes The Ginger Network different from all the competitors. The track record and style of the staff create campaigns and counsel that are a little more eyebrow raising and thought provoking. In turn, the results make more ripples of impact than most. "Spice" also speaks to the unique selling point of creative and strategic flair.
Most people don't realize that "ginger" is also an action verb that conveys piquancy and spirit, e.g., to "ginger up" something. We want to help clients "ginger-up" their communications programs. Our professional yet irreverent approach can really help to make that happen.